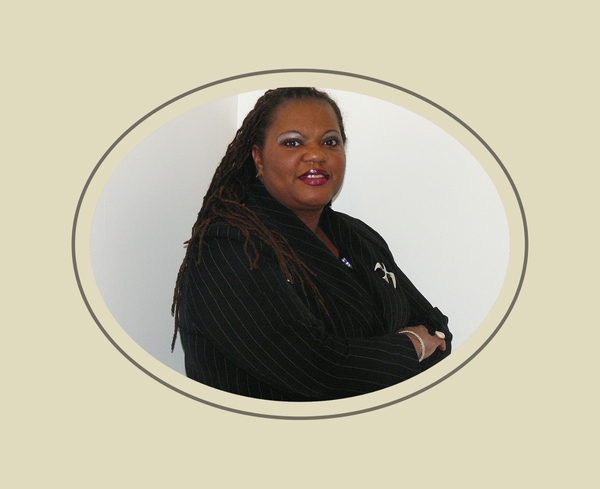 In my "Enough Is Enough" post, I shared with you the wonderful news about Congresswoman DeLauro and her brave move to support healthcare reform. That move by Senator Rose DeLauro has made a strong difference, but more is needed.
As we dwindle down these next few days on Capital Hill, we will need strong and fast support from each of you. If you have not already, YOU can make a mighty difference by not only contacting YOUR Congressperson, but also by contacting the President by calling the White House. Not many people are aware that they can contact the White House so here is a little Christmas present for you because you are trying hard to be the best Advocate in your generation! amen? Amen!
Ok, first, here is a quick update on what is going on with Healthcare Reform because we must understand why we are pushing our Congress to pass Healthcare Reform. The information provided below is from Healthcare For America Now. You can join this grassroots organization and/or receive e-mail updates on Healthcare Reform by visiting
www.healthcareforamericanow.org
today!
************************
Where are we now?
In the last week, the public health insurance option Majority Leader Reid put into his merged bill was stripped out, and a "compromise" allowing people over the age of 55 to buy into Medicare if they chose was added and then also stripped to appease Senators Joe Lieberman. The leadership and the White House accepted these changes in order to move forward, and they have introduced a bill in the Senate that reflects this. [There are footnotes to this post at
www.healthcareforamericanow.org]
The compromise took away the best way to truly hold the insurance companies accountable and provoked an angry reaction from health reform supporters and US. The new bill released today does include: tougher insurance reforms, including a patients' bill of rights, restrictions on how much insurers can spend on administration and profit, and an attempt to hold down insurance premium increases.
Right now, the Senate bill looks like it will pass the Senate next week and move into conference with the House, which has a much better bill than it passed last month. [The blizzard on the East Coast may delay Congress' hearings this week].
So, what needs to be fixed?
The Senate bill needs to make sure that the final bill that goes to President Obama's desk has good, affordable coverage and holds insurance companies accountable!
1) Make health care affordable!
The Senate bill does not make health care affordable at work and would encourage employers to hire part-time workers and offer bare-bones benefits. We need the final legislation to do what the House bill does - require all but the smallest employers to contribute a fair amount to good coverage for their workers.
And for those people who are self-employed or in between jobs, both bills need improvement on affordability. The Senate bill doesn't do enough to make coverage affordable for low-and-moderate income families and the House falls short for middle-income families. The final bill should combine the best of both.
2. Hold insurance companies accountable!
The final bill must include strong consumer protections and insurance regulations for all consumers, and give the federal government responsibility for running the new insurance marketplaces. Generally, the House bill is better, but we need Congress to pick the strongest provisions from both bills to be sure that everyone with insurance benefits from strong consumer protections.
The final bill should also give us the CHOICE of a national public health insurance option that's available on day one!!
3. Fairly finance health care reform!
The Senate bill taxes the health care benefits of millions of workers to pay for health reform. There's a better way to pay for health reform that won't raise premiums and out of pocket costs. By contrast, the House bill asks those who can most afford to pay their fair share to finance reform, as President Obama promised during his campaign.
The final bill should ask the richest to pay their fair share for reform, instead of taxing our health care benefits.
Then what's next?
The reason that conservative Democrats like Ben Nelson and Independent Joe Lieberman have been able to hold the bill hostage to their demands is that Republicans have insisted on filibustering the bill every step of the way, requiring all 60 Senators who are part of the Democratic caucus to agree. That will continue this week, with the next 60-vote motion happening on Monday and perhaps two more 60-votes motions occurring during the week.
After the Senate passes their health care bill, it will head into "conference" with the House bill. There, leaders from each branch of Congress, as well as the White House, will work to resolve the differences between the two bills and come up with something that can pass and be sent to the President's desk.
Conference is an opportunity to stand up for the three priorities listed above, and make sure the final bill guarantees us quality, affordable health care, with the choice of a public health insurance option. The legislation that comes out of the conference will be sent to both houses of Congress for a final vote, and will require a majority in the House and 60 votes one more time in the Senate.
What can YOU do?
In the coming days, we'll be asking you to let your Senators, member of Congress and President Obama hear from you! We'll be asking you to take part, raise your voice, and help us fight for what we believe in ~ affordable healthcare for every US citizen.
This week, our blood pressures soared through the roof over the Lieberman hostage issues. We witnessed Congresswoman DeLauro virtually save the day. WE had phones ringing off the hook as well. As long as YOU're fighting with US, we've got a chance at victory!
Thank you for your willingness to hone your advocacy skills and be a part of history. Stay proud and committed. Did you know YOU can contact the President by phone and leave a message urging for the passage of Healthcare Reform? Dial 1-202-456-1111 and tell the Aide you want President Obama to support Healthcare Reform with a Public Option! Your phone call means more than you think!!
Contact your Congressperson at
www.Senate.gov
and
www.House.gov
and tell him or her the exact same thing. We ARE making a difference!!!:)
For more e-mail updates on Healthcare Reform and/or to become a member, please join
www.healthcareforamericanow.org
today.
This weekend the East Coast is under the haulting effects of a snow blizzard. This is a great time to contact your Congressperson by e-mail by visiting the websites above. YOU can also send an e-mail to the White House by visiting
www.whitehouse.gov.
In the subject line, type "Vote for Healthcare Reform and Public Option Now!
In the body of the e-mai, feel free to tell your story BRIEFLY. Tell Your Congressperson YOU want Healthcare Reform in the US and tell the President, too. Be polite and be effective. amen? Amen!
Passing the peace,
[Thank you, happy holidays, and onwards!
To your health,
Levana Layendecker
Health Care for America Now]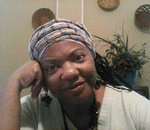 Posted By: agnes levine
Saturday, December 19th 2009 at 6:59PM
You can also
click here to view all posts by this author...